Mission, Objectives & Values
Dardania college prepare you to launch your career by providing a supportive and creative environment through unique study programmes.
Dardania College offers quality education in professional development and practical training of humanities, applied sciences and arts. Dardania College is responsible through teaching and research to develop capable staff to contribute to sustainable and creative development in the service of the community. To create competent professional staff to realize the above requirements in the context of the development of economic, political, social and cultural life in Kosovo.
Dardania College encourages interdisciplinary and multidisciplinary studies which enrich students' knowledge and enable them to learn and educate for life.
Dardania College cooperates with organizations that carry out commercial activities and provides services to the public and private sector, government, local communities and civil society institutions, thus, it promotes the implementation of its research and educational achievements and contributes to the development of Kosovo society.
Dardania College will act as an integrated part of the European Higher Education Area through the application of common standards set by the Bologna Declaration to achieve intensive cooperation with higher education institutions in the European Community and beyond.
of our students successfully graduate and begin their career development.
In carrying out its mission, Dardania College has the following objectives:
Dardania College will be developed as an institution of higher education, with a wide range of study and research programs in accordance with the economic opportunities and market needs of Kosovar society;


To offer high quality educational programs and to encourage quality teaching and a suitable and prosperous research environment as a basis for quality scientific research and applied nature;


Seek program innovations, curriculum design based on recommendations of contemporary philosophical conceptions and learning-learning methodologies through strategies, forms and methodological procedures that ensure quality enhancement through interactive learning, research and practice;


Organize a system of teaching, lecturing and assessment which enables students to acquire knowledge based on their competence, choice and quality preparation for career and lifelong learning.


Maintain and develop good relations with the academic institutions of the country and the region for the maximum benefit of advanced experiences and new opportunities, to implement contemporary standards through integration in the European Higher Education Area (Bologna Declaration), and European Research Area for continuous reform and continuous improvement of the quality of teaching,


The College will engage in public activities as a generator of economic, technological and social development in accordance with the strategic needs of the Republic of Kosovo;


Dardania College will develop necessary study programs for society and the economy. It will stimulate excellence in teaching and academic achievement of teachers and students in order to advance various academic and student services;


Dardania College will develop and provide various forms of lifelong education for the needs of the Kosovar population;


Dardania College will cultivate moral, ethical principles for tolerance so that students during their studies are formed as participants in a modern, democratic and multicultural society for community service;


To promote and develop research – scientific work in the field of social sciences (economic, legal, political) philological, through cooperation between academic staff on the one hand and the business community on the other.
Dardania College has identified the main values that will help us achieve our mission and thus all academic and administrative staff are committed to adopt these values:
It pushes us to appreciate the contribution of each person given different perspectives. Regardless of religion, gender, ethnicity, and other differences, Dardania College is committed to respecting personal dignity and individual potential so as not to deny the rights of any student in a democratic world. Our commitment is oriented towards equal and fair treatment of all employees and students. We are therefore strongly committed to working to address and undo the effects of structural, institutional and systemic inequality and injustice.
Sustainability in our research, teaching, learning, and activities is one of the five values of Dardania College. Encouraging consistent, critical, and analytical thinking is essential to developing conscious leaders by being aware of the world around them.
This makes Dardania College special because we are constantly committed to advancing services to students for their genuine well-being. Student service is a fundamental principle of our institution, as is student service to use their skills to assist others in internships outside the college through various opportunities and volunteer work.
Integrity reflects the ability to achieve the best through our programs and activities. We attach importance to personal and institutional integrity by showing coherence between words and deeds. This integrity calls for all members of the Dardania College community to live in line with what the college claims as an institution of higher education.
Organizational culture within Dardania College contributes to the vision of being progressive in academia. Inspirational and responsible engagement with academic and administrative staff, students and the external environment promotes a positive impact towards success.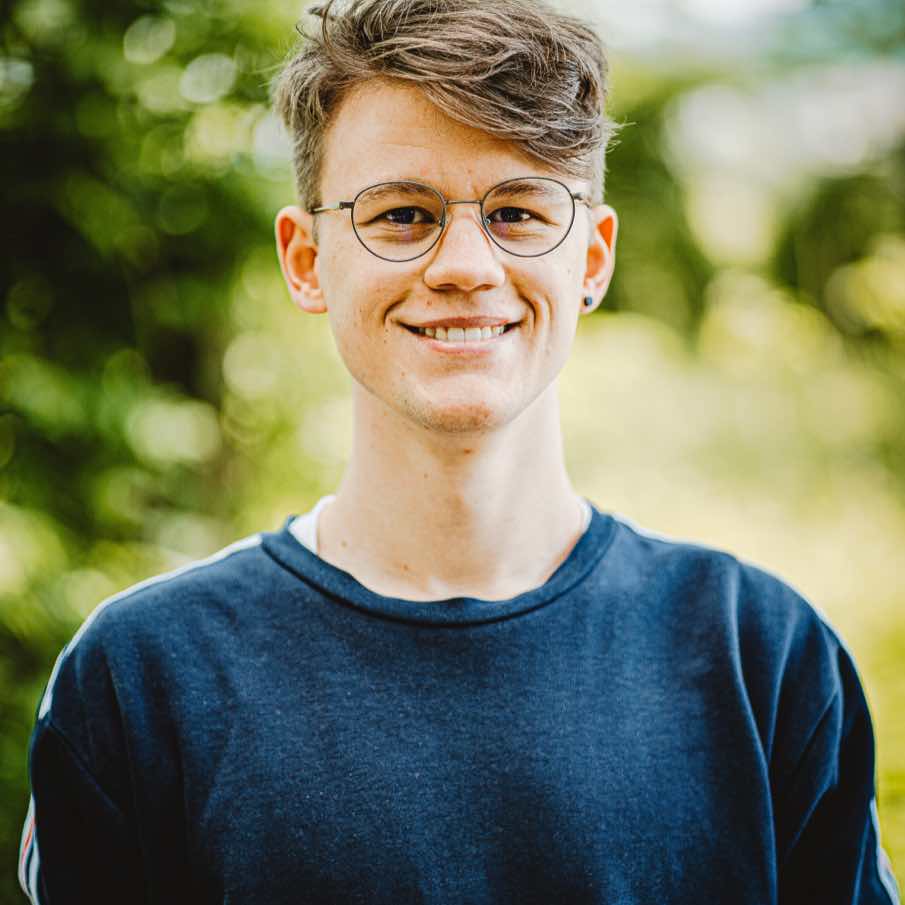 BA Business Administration and Economics
"I've met some of my best friends through studying at Dardania College. It was a really great way to understand the community and integrate myself into it. "
Are you ready to take the next step toward your future career?